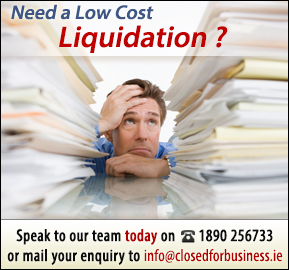 If you are faced with the prospect of liquidating a limited company one of the most important considerations is the choice of liquidator since the cost of liquidation can vary considerably. Liquidation costs can vary due to complexity and company circumstances.
Whether the company is deemed to be solvent or insolvent, a primary goal is to keep liquidation costs low to ensure optimum funds are available to meet creditor and/or member's entitlements. Therefore the choice of liquidator and the liquidator's costs will have a significant bearing on the cost of liquidating a company.
Important considerations when choosing a company liquidator
Liquidators Experience – liquidating a company is a specialist service. While liquidators costs are an important consideration, the liquidators experience is also a significant consideration since a company liquidator with good experience will ultimately be more effective during the liquidation process
Sector Experience – does the liquidator have experience of liquidating a company in your sector? If so, this should prove to be very helpful in keeping the cost of liquidation low while also benefiting from relevant sector experience
Liquidators Costs – while the cost of liquidating a limited company is naturally important, a considered view of the liquidators experience and comparable experience should be made
Low Cost Liquidations
Traditionally choosing a liquidator has been consigned to scouring the web, following a recommendation and contacting one or two liquidators directly. This hasn't always resulted in achieving either a low cost liquidation or necessarily the best liquidator to handle your company liquidation.
The good news is that at closedforbusiness.ie you can make just one enquiry and we will contact our panel of experienced liquidators inviting them to quote for your assignment. The information you receive will enable you to make direct comparisons of each liquidator including experience and liquidators costs.
You are then in a position to make an informed decision. No liquidator will contact you during this process. Once a company liquidator is chosen you will deal directly with them. Read more about our low cost company liquidation service here
Next Step?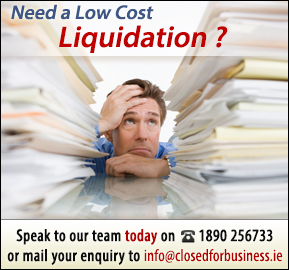 If you are exploring your options for company liquidation in Ireland and would like to know how to keep the cost of liquidation under control please contact David in confidence at closedforbusiness.ie on locall 1890 256733 or info@closedforbusiness.ie
We specialise in low cost liquidations for limited companies in Ireland and will introduce you to experienced Irish liquidators who will cut the cost of liquidating your limited company.